Links to other trusted and valuable sites.
---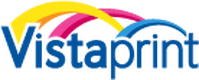 A very good place to get your business printing done. Upload your own logo, get double sided cards, window decals, and more.
---


CFIB is Canada's largest association of SMEs representing over 100,000 firms. CFIB promotes and protects a system of free competitive enterprise, strengthens the entrepreneurial culture in Canada, and gives independent business a greater voice in determining the laws that govern business and the nation. A non-profit organization, whose members work in all sectors, CFIB is non-partisan and is financed solely by membership dues. As a matter of policy, CFIB does not endorse or promote the products and services of its members.

---

ePrintFast has over 30 years of experience and is the source for high-quality, low price internet printing and premium service. We offer a convenient, high-quality solution for full-color printing in small and large quantities without the premium price. Whether our customers need flyers, brochures and business cards for a small business or large corporation, we offer top quality printing and exceptional services at an affordable price.

---